The Family History Guide, Coco, and Your Online Ofrenda
I love a happy ending in the movies I watch, and the Pixar Movie Coco met that qualification with shining colors! Not only is the storyline both magical and intense (with a few surprising twists in the plot) – it is a FAMILY HISTORY movie and in my book, those are some of the best!  Coco is one of those movies that can keep an audience laughing and crying (sometimes simultaneously), teach important principles without being overbearing, and leave viewers with a grateful heart and some inspired goals swirling in the frontal cortex of their brains.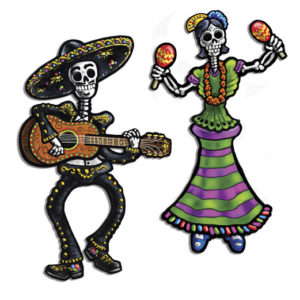 Coco did all that and more for me – along with every person I talk to that has seen this darling, animated movie. Its message is universal, and people in every age group can learn the lessons it was designed to teach to some degree or another. Every generation can be inspired to positively connect with family members (both living and dead) by watching Coco. Note: you may want to prepare younger children ahead of time to understand Day of the Dead Traditions. 
Without giving too much away, the story is about a young boy named Miguel, whose desire for sharing the gift of music inside of his heart leads him on an adventure to the Land of the Dead. Here he meets family members whose pictures he has seen, but whose stories he does not completely know or understand. In this amazing place, he discovers that many have the desire to return to the land of the living to visit their loved ones (on the "day of the dead"), but can only do it if they are remembered – if their picture is placed where it can be seen on their living family's ofrenda (the wall or alter where gifts are placed by the pictures).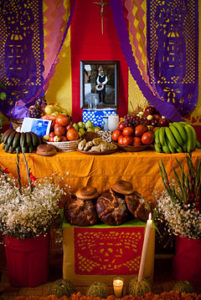 If you want to know how it all turns out, watch Coco and plan to be inspired to find more reasons and ways to remember your ancestors.
The Family History Guide can be your new best friend in this pursuit. With what you need to start or continue your family history journey all in one place, the worry is over and you can enjoy the adventure! In addition to hanging pictures in your home or placing them on shelves and tables, if you think of your online family tree as an "ofrenda," you (and they) can rest assured that your ancestor's pictures are where you can view them anytime. In addition, living members whose photos and stories are placed on your online tree know that they matter, and will be remembered long after they enter the "land of the dead." It is interesting to note that as I help others work on family history, one of the first questions they ask when we view a family tree is, "Is my picture there?" Everyone wants to be remembered!
Fill in your on-line ofrenda on Ancestry, MyHeritage, FindMyPast, and/or FamilySearch (I recommend using all four!) with help from The Family History Guide (see drop-down menus for each of these sites on the home page). Mark your progress with online trackers (or print in word) – I think you will appreciate these as I do! I blogged about them here.
Use The Family History Guide to plan and carry out family history activities, study your ancestor's cultural heritage and countries of origin, and read posts in this blog for ways to make your ancestors "come alive." They will be dancing in the "land of the dead" knowing they are not only being remembered – they are being celebrated!
Note: Melissa Gee adds a few more links related to the movie Coco in her FamilySearch blog post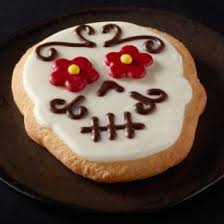 Family History Is At the Heart of Pixar's Coco: