Photo recreations and Visits to Childhood Places – fun ideas from The Family History Guide Activities Section
The Family History Guide Activities Section contains a myriad of ideas to make family history moments and preserve them to enjoy again and again! Consider selecting activities for your family that provide a look into the past (and a lot of laughter in the present) such as the idea to recreate childhood photos.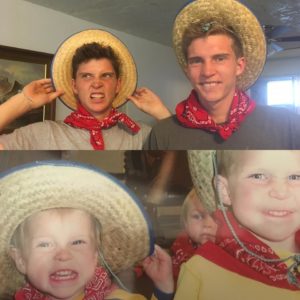 There is something magical about remembering ourselves as we once were.  According to a blog post by Angie Lucas, …Journey to the Past, recreating childhood photos is a fun way to celebrate October as "Family History Month," or anytime!
One family dug up a few childhood photos and recreated them by posing in the same scenario (photos used with permission). What fun!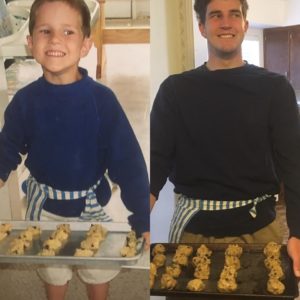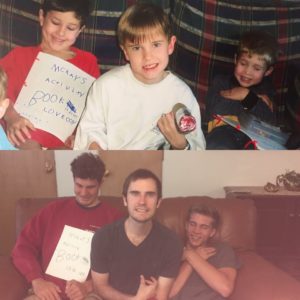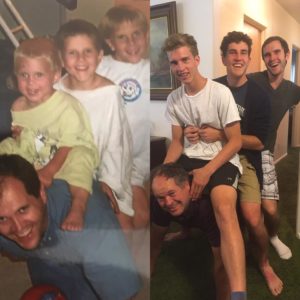 Angie also shares the idea to "…photograph your children standing in front of the same landmarks, mimicking the original photos." She suggests the idea to post your "now and later" photo pairs on social media with hashtags #familystories or #familyhistory, or to include them as a story on your FamilySearch profile.
The Family History Guide lists a fun idea for re-visiting the past in the "Family Activities – Documenting the Past" section:
Angie also shares the idea to plan a "quick trip back to a favorite childhood picnic spot, resort town, café or diner, canyon, lake, amusement park, national park, city park, or other tourist destination. Bring your grown siblings or an old friend with you for an extra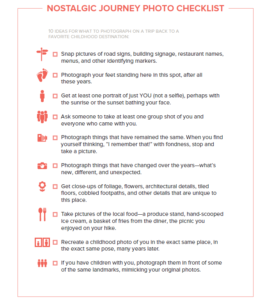 dose of nostalgia, or take the opportunity to introduce your spouse or children to this cherished place." She offers a printable Photo Checklist of ideas for photos on your visit.Returning to a childhood place can help children to know more about parents and grandparents – how they grew up, their values, experiences and what was important to them. Feelings of belonging can be nourished "on site."
Our family took my mother back to her childhood hometown in Panguitch, Utah. We videoed her stories as we toured the town, and learned about her upbringing – the sad and the happy times. The memories we made of HER memories are priceless and treasured.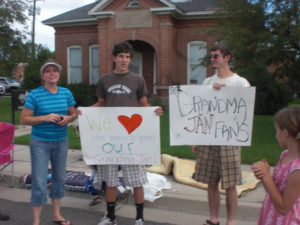 For more ideas to "look into the past" and share those memories as a family, see the following posts on this blog:
Recording Family History Stories – tips from the Family History Guide
Integrating The Family History Guide "Countries" Section with Google Earth – a winning combination for family fun!