The Family History Guide at Rootstech 2018
The Family History Guide Association is delighted to participate in Rootstech 2018! In addition to having a booth in the Expo Hall all four days, our vice-president and executive director, Bob Ives,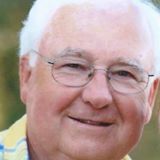 will be presenting Introduction to The Family History Guide on Friday, March 2nd at 3 pm.
CLASS DESCRIPTION:
Attendees will be able to successfully navigate the free The Family History Guide website (www.thefhguide.com) to get an introduction to family history, and to accelerate their learning and progress with FamilySearch, Ancestry, MyHeritage, and Findmypast. Objectives that will be covered in the class include: • Understand how The Family History Guide helps make genealogy learning and research easier, more efficient, and more enjoyable • Learn how to find and navigate the features available in The Family History Guide • Find online resources for beginners in family history or beginners in computer skills • Understand the unique learning structure of The Family History Guide, based on Projects, Goals, Choices, and links to learning resources • Explore the four Learning Paths of The Family History Guide: FamilySearch, Ancestry, MyHeritage, and Findmypast • Learn how to quickly and easily find resources for doing research • Learn how to track family history learning progress through the Tracker system and Exercises • Get a brief introduction to family history activities for families, singles, youth, and children.Difficulty: Beginner
RootsTech is excited to add a theme to the annual conference: Connect. Belong. We love this concept as it encompasses what family history adds to our lives. We understand that the journey of connecting and belonging is different for everyone, and while each of our experiences and journeys is unique, family history connects us in many different ways and helps us feel a sense of belonging.
Rootstech to be All Four Days
We're thrilled to announce that RootsTech 2018 will officially begin a day earlier than our prior conferences, on Wednesday, February 28, 2018. Join us for class sessions beginning on Wednesday morning at 9:30 a.m. MST. Classes will also be offered at 11:00 a.m., 1:30 p.m., and 3:00 p.m.
Following these class sessions, the General Session will begin at 4:30 p.m., featuring popular speaker Steve Rockwood, CEO of FamilySearch International.
Why attend Rootstech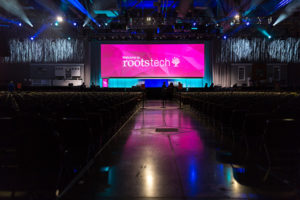 Innovation Alley
Back by popular demand is the Innovation Alley found in the Expo Hall. Innovation Alley features new tech in the family history industry, or in adjacent markets. Schedule some time to stop by these booths, and give exhibitors a warm welcome to the industry.
23andMe Demo Theater
After you've walked the Expo Hall, come rest your feet in the demo theater. Watch exhibitors give informative, 15-minute presentations and demonstrations while you relax on comfortable couches. Also, join us for the Lounge and Learn presentations with the RootsTech Innovation Showcase finalists on Wednesday, DNA User Experience Stories on Thursday, How to Tell a Story with Photography on Friday, and FamilySearch Product Managers: The Nerd Herd on Saturday. Visit the schedule page for more information on these events.
Brandon Stanton, 

the well-known photojournalist who started the popular Humans of New York blog, is coming to RootsTech! Stanton will be the featured keynote speaker at RootsTech on Thursday, March 1, 2018. Come learn all about his story and what he's learned from walking the streets of New York City for the last seven years. Although he's not a New York native, Stanton is a current resident of the famous city, and in November of 2010 he took to the streets to capture impromptu photos of and interviews with random New Yorkers…What began as an objective to collect 10,000 images and create a photographic census of New York City unexpectedly grew into something much larger when Stanton began posting his work on social media and later to his blog. It quickly grew into what is now known as "Humans of New York," or "HONY." Stanton's fascinating work sheds light on the vast diversity and emotion encapsulated within each human experience he records. The trickle of followers he attracted in 2010 has since grown well into the millions…It's not easy to spend your days approaching complete strangers in one of the biggest cities on earth. Stanton claims that the most difficult part of his work is rejection; people aren't always kind. He has learned that in order for people to share their personal stories, they have to be willing to be vulnerable, and for many, that doesn't come easy. Though for Stanton, the rewards of his work have far outweighed the challenges. He has learned volumes from the individuals he has interacted with and continues to express his thanks and gratitude for their willingness to share.
Scott Hamilton

RootsTech is thrilled to announce Scott Hamilton as an honored guest at the upcoming RootsTech conference. Hamilton, a renowned American figure skater, Olympic gold medalist, and cancer survivor, will join us on the RootsTech stage as a keynote speaker on Friday, March 2, 2018.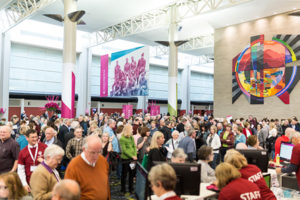 Can't attend?
If you are unable to make it to Salt Lake City to attend the conference in person, you can still participate. In fact, many of the sights, sounds, and learnings from the conference will be streamed live online at rootstech.org. Each day of the conference, RootsTech will live-stream a select number of sessions. These sessions will cover topics such as how to find and use pension files, how to uncover hidden truths in old family photos, and how to use the many features available on FamilySearch.
A full streaming schedule of events will be available in February 2018.
Rootstech 2018 promises to be the best yet!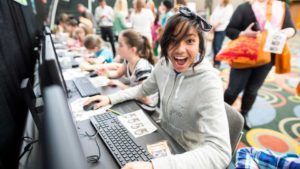 Follow on Facebook and Twitter for more announcements and other helpful information to help you prepare for RootsTech 2018!
We hope to see you at Rootstech 2018!
Note: For those interested in the Family Discovery Day on Saturday:
If you can't attend, Watch Family Discovery Day on LDS.org
As part of RootsTech, the Family History Department also hosts Family Discovery Day, a FREE 1-day event to inspire you to discover, celebrate, and cherish your family relationships. Family Discovery Day features inspiring devotionals from General Authorities as well as breakout sessions taught by popular LDS speakers. Family Discovery Day begins on March 3, 2018 at 1:00 p.m. and will be streamed live on the LDS.org homepage. Learn more about Family Discovery Day.
RootsTech

 2018 LDS Callings 

Discount

 
Anyone with a family history calling is eligible for a discounted rate for 
RootsTech
, the world's largest family history and technology conference, happening 
Feb‌ruary 28–Ma‌rch 3, 20‌18
, in Salt Lake City.
Hosted by FamilySearch, 
RootsTech
 is a great place to receive training on FamilySearch.org and other family history resources that can help you in your family history calling. If you would like to attend, you can purchase a full 
RootsTech
 2018 conference pass for just $129 using promotional code 
18CALLING
 upon registering.