What is the Benefit of Facebook for Family History and Genealogy?
These past couple of months I have had lots of questions about what social media has to do with family history and genealogy.  Most people can name several social media platforms but don't recognize that there are hundreds and hundreds of Social Media platforms. 
In the broadest sense of the definition, social media is any platform that offers interaction with other users through comments, replies and even revision.  A couple you may not have thought of as social media are YouTube and Wikipedia. Most of us think of Facebook, Twitter, Pinterest, Instagram, and blogs.
In this realm of social media, Facebook is the #1  platform in the world right now.  According to their stats, over 2 billion users sign on to Facebook monthly and over 1 billion check in daily.  Facebook is so much more than simply a place to chat with people.   With that kind of visibility we need to think about how we can use Facebook as more than a news feed for updates on friends.  We can ask ourselves how can I use this to go beyond the usual and ordinary. One way is to use Facebook as a search engine.
The Family History Guide contains a video of instructions about Facebook allowing individuals and  groups to create special interest pages on any topic.  We have two Facebook pages for The Family History Guide (public)  and The Family History Guide for Trainers, Consultants and Directors.(closed group).  These groups can be found by simply adding the name of the group to the search bar at the top of the Facebook page. Facebook pages can be open to everyone or closed.   If you want to gain access to the closed Family History Guide page for  Trainers, Consultants and Directors page you need just ask to be admitted.
You might want to create a special page that is closed to everyone except your family.  If you have a special interest like family history, you can find thousands of pages for localities, surnames, etc.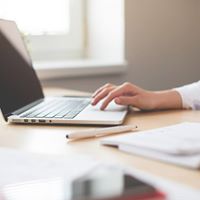 They are  pages where you can contribute and share with others researching in your same area of interest. One site alone has captured links for over 11,000+ genealogy user groups and family history enthusiasts.
This Genealogy on Facebook list is unbelievable.  (Clink on the red link list that takes you to the PDF version of this list.) It is browsable and organized by countries beginning with the United States and it is alphabetical. Katherine R. Willson has created this list in a PDF document updated this month.  I mention using this as an example, so you to see how social media can be helpful in doing your research and finding others working in your same localities and often with the same surnames.  Facebook is simply an option when you are trying to find new information. The more resources we are aware of the more successful we can be with those difficult brick walls we sometimes face.
The Family History Guide provides you with quite a bit of information on Using Facebook to further your Family History work here.  Look at Goal 3 Choice C for Facebook ideas, articles and videos.  Or look at the whole Social Media section on the same page.
Coincidentally this past week, James Tanner, Chairman of The Board for the Family History Guide Association was also writing about Facebook on his blog.
He said," As a genealogist, the content on Facebook can be mined for information. The key is using Facebook as a database for searching rather than a news stream". I agree with that and using the search bar on Facebook like you would any search engine with key words to narrow your search results to genealogy, or whatever you want to pursue, be it surnames, locality, etc.
Not to discount the sharing of currents events with family and friends, Facebook is a wonderful way to stay connected and at the same time even create a journal that can be transformed into a nice family yearbook. This is especially nice if every family has contributed some things throughout the year.   We make a book of these posts every year and it is a big hit at our family reunions.

Another thing Facebook is very good for is finding living relatives. As an example, I may have found a relative in the 1940 census that is deceased now but if I see the names of his young children on the census, I may be able to find his descendants with that surname alive and well and easy to reach to gather additional information on the family. I have met three cousins in my family in this way in the last few years. Be creative in how you use the social media platforms to help you accomplish your family history goals.
I hope that these tips may have helped you see beyond the surface of social media and have given you some ideas of how you can use the resource to benefit you in your family history work.