Family History Activities – "I do and I understand"
Much has been written about the benefits of helping children and youth connect to their ancestors through family history activities. For example, research published in Emory University's Journal of Family Life showed that children and teens who know stories about relatives who came before them show higher levels of emotional well-being and connection –  "Family stories provide a sense of identity through time, and help children understand who they are in the world."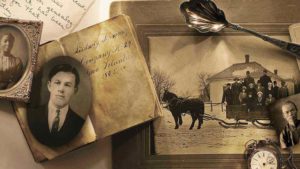 Finding fun, relevant activities to fit the needs of your family is easy and convenient with the Family Activities Section of the Family History Guide at your fingertips! So many fun ideas from which to choose and each can bless your family in unique ways.
In an article entitled, Art Influences Learning, Anna Reyner states that "the most effective learning takes place when children do something related to the topic they are learning," and I agree one hundred percent! She explains that when children study any given concept,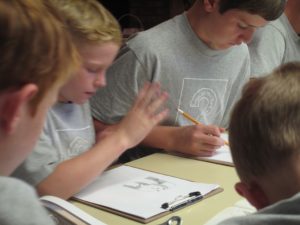 they "learn it better and retain it longer if they do an art activity that reinforces that learning." She adds that this information has been "recognized by teachers since the time of Confucius when he said: I hear and I forget.  I see and I remember, I do and I understand."
With the concept that art activities reinforce learning, and knowing that family history activities provide benefits that we so desire for those our posterity, my husband and I added an art lesson as one of the fun activities for our grandchildren during our Cousin Camp this past summer. We invited my nephew, Taylor,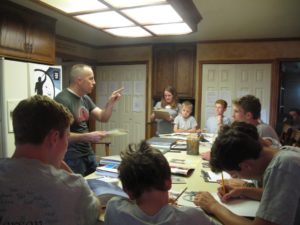 to teach them about drawing. He is an incredible artist and jumped at the chance to teach how to illustrate family history stories. As he patiently taught and the kids practiced, it was evident that effective learning of both art and family history was definitely taking place as Anna Reyner stated it would! This workshop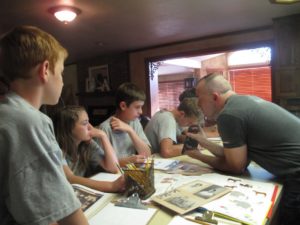 provided the perfect opportunity to share stories of our ancestors as they were being drawn, and to bring the lessons from their lives right home to our kitchen table  and into the hearts of those surrounding it.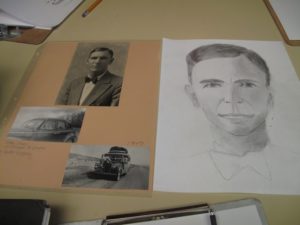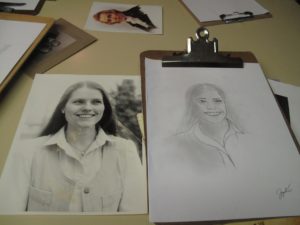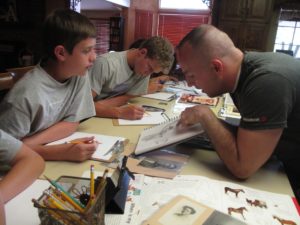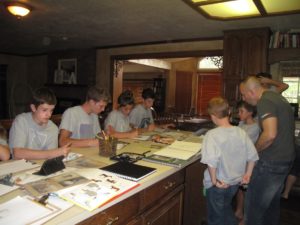 Taylor has come a long way since he illustrated his first family history story as a child! A love for family history was planted in him as he drew pictures of his ancestors. By sharing that love for those who have gone on before, and by sharing his skills with our grandchildren, he was both planting new seeds and nourishing those already planted in our family history garden!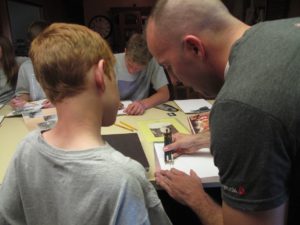 "Many people desire to know where they come from, but a sense of belonging is especially important for children and youth.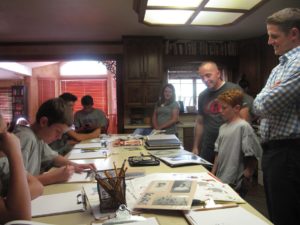 A knowledge about their family history gives children of all ages a sense of their place in the world. It can also give young people something to live up to—a legacy to respect. Family history also provides an opportunity for children and teenagers to make a meaningful contribution to something bigger than themselves … Children and youth who develop an interest in family history are more likely to participate in family history throughout their lives."    F
rom the FamilySearch Wiki: Involve Children and Youth in Family History
Thank you, Taylor!
A sample of Taylor's artwork (used with permission)