We recently enhanced the Search feature that's on each page in The Family History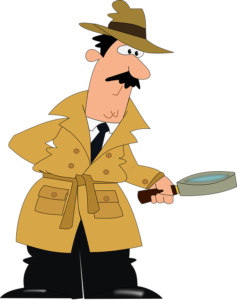 Guide. ("Search" helps you quickly find topics and keywords on The Family History Guide website.)  Here's a brief summary of the improvements.
When you search, there will be no more ads at the top of results window. Our non-profit status as The Family History Guide Association earns us an exemption from ads, so we pass that along to you.
We have moved the Search feature from the main body of the page into the header area. This means it will always be visible on the page, so you won't have to scroll up or down to find it.
The Search feature now works on an open/close basis: click "Search" to show the Search bar, and click "Search" again to hide it.
Tips
In the Search results window you can click the "Sort by" button to sort by Date. This places the pages that were most recently changed in The Family History Guide at the top of the list. The default sort order is "Relevance", which sorts results by their popularity in Google searches.
To see additional pages of search results, scroll down to the bottom of the window and click the page number you want.
We hope you enjoy the new search feature. Happy hunting!