Welcome to Scott Anderson, Outreach/Public Relations Director
We're proud to announce that Scott Anderson has joined our team at The Family History Guide Association as Outreach/Public Relations Director. He has been with us less than a month but already has been instrumental in getting the wheels turning for some exciting opportunities for the Association and The Family History Guide.
Scott Anderson attained a BA degree from the University of Utah in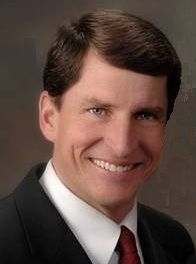 Psychology, a Master's degree in Counseling and Guidance and a PhD in Marriage and Family Therapy both from BYU. He taught in the LDS Church Education System beginning in 1972, with the majority of his career as a faculty member at the Orem Institute of Religion. He is a published author and lectures for BYU Education Weeks, Especially for Youth, and various other venues, including the Governor's Conference On Families and the Utah Freedom Academy. Dr. Anderson recently retired from working as a therapist at Suncrest Counseling Center. He enjoys home improvement projects, family history, humanitarian service, and had a great time running a marathon with his daughter. He and his wife, Angelle, who is the Family Activities Coordinator for The Family History Guide Association, reside in Bluffdale, Utah.
Welcome, Scott!