Videos
Please visit our YouTube Channel for the latest videos on The Family History Guide. The link to the Channel is also available in the Blog/Social menu at the top of each page on our website.
---
Pass-Along Cards
Handy, fold-over pass-along cards for The Family History Guide are now available. Each double-sided, unfolded card is twice the size of a standard business card; when folded they take up the same vertical and horizontal space as a business card. The cards are printed on high-quality matte stock.

Samples of the outside and inside cover are shown below. The lower-right corner of the inside cover has space where you can write or stamp contact information.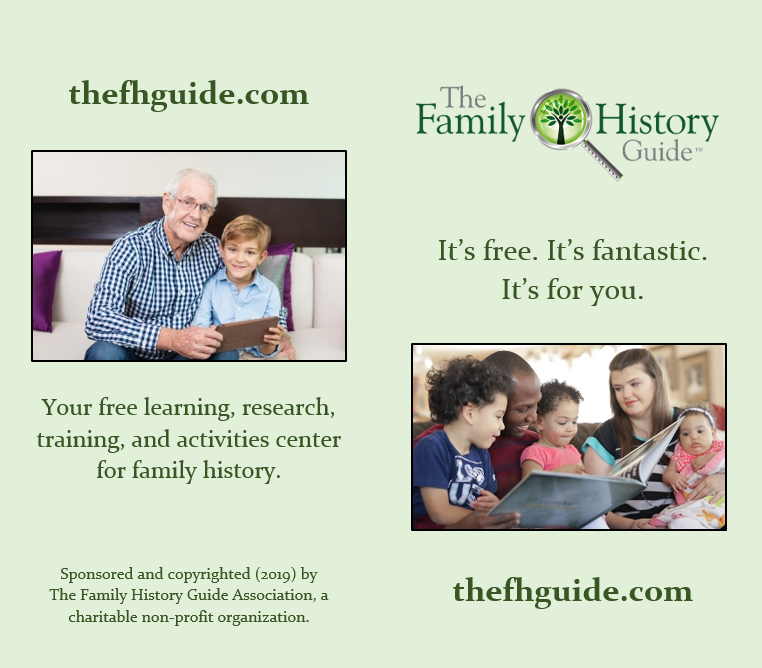 Outside Cover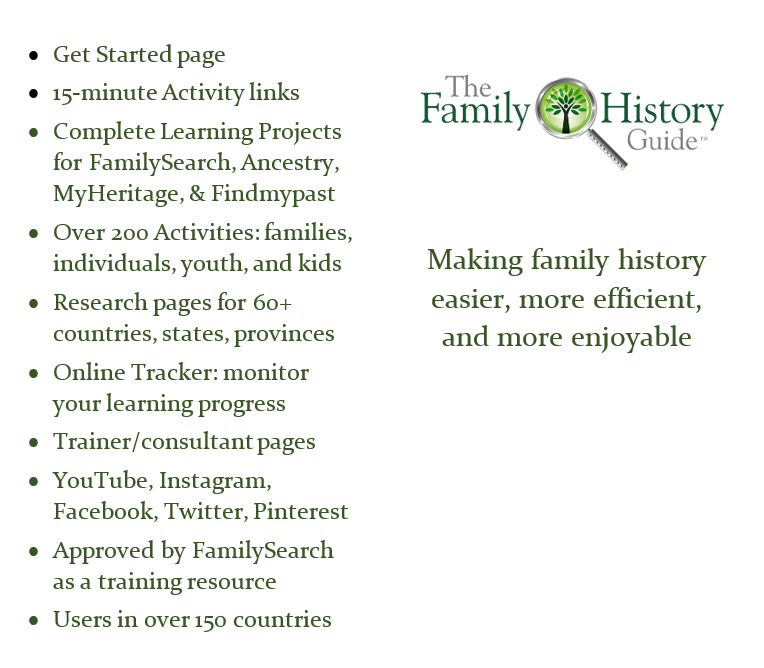 Inside Cover
Order Information
Pass-along cards are very reasonably priced. To order pass-along cards from The Family History Guide Association,
click here.
---
Brochures
Note: You may view and download the materials on this page for free, but do not post them on other sites without permission from The Family History Guide Association. Click a brochure picture or title to open the page for viewing and downloading.
---
Flyers
For Training flyers, see More Training Documents in the Trainers Resources page.